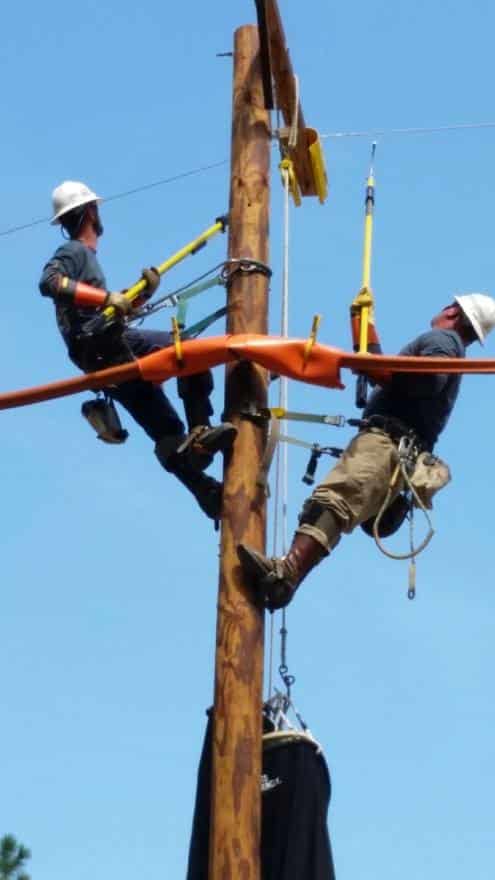 Poles treated with DuraClimb® CCA with Climbing Additive have a refined hydrocarbon oil emulsion added in the outer layer of the pole following treatment. The viscous oil emulsion serves as a lubricant, making the surface condition of the pole easier to climb and to work on compared to traditional CCA poles.
Key Features
Rural Utilities Service approved.

The longevity of CCA-treated wood - resistance to termites and fungal decay for decades.

Excellent climbing characteristics confirmed by numerous field-climbing trials on both new and aged poles.

Reduces the need for future groundline remedial treatment, since fixation of CCA decreases preservative migration.

Stationary preservative also eliminates the need to rotate poles during storage.

Low corrosivity.