Ask most linemen and they'll claim that penta-treated poles are among the most flexible and easiest to climb. Our DuraPine® Penta and DuraPine® HD Penta poles are no different. When the need arises, linemen can quickly attach gaffs and climb without delay. A favorite for over 60 years, Penta provides a strong combination of performance, durability and safety.
Penta is an oil-borne preservative, which penetrates all treatable wood species effectively, saving costs for utilities by enabling them to use local trees such as Southern Yellow Pine, Douglas fir and Western red cedar. Penta is a highly economical choice for preserving wood over the long-term. The treatment is created from two basic and widely available chemicals; phenol and chlorine. Penta is not considered to be a hazardous waste, so Penta poles can be reused and recycled in a number of ways.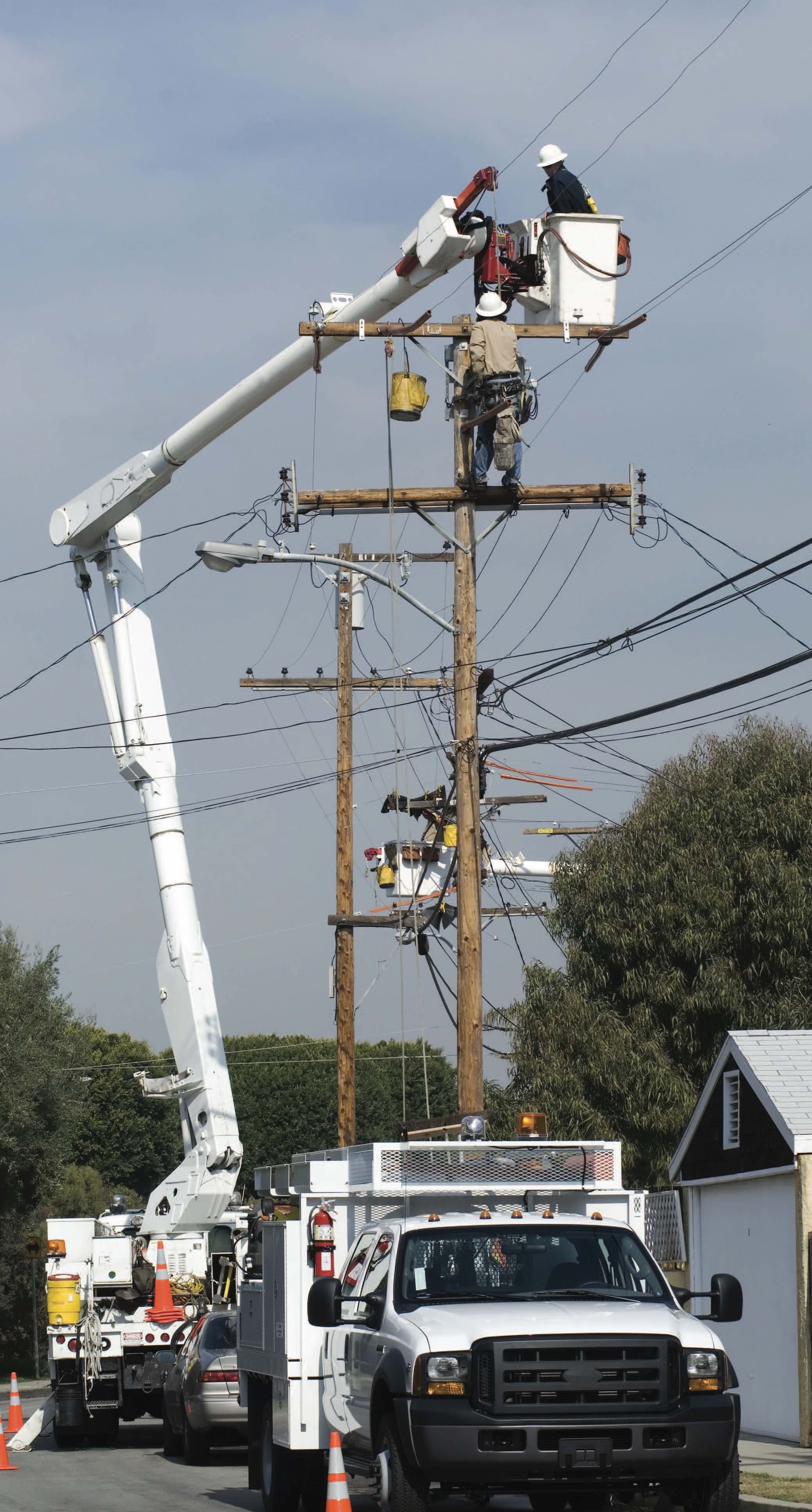 Key Features
Excellent in Cold Weather - When climate conditions are cold the oil-borne nature of our DuraPine® Penta treatment makes poles far less susceptible to the effects of freezing temperature, including brittleness, checking, pole twist or breakage.
Chemicals Stay in Place - The low vapor pressure and high absorption quality of our DuraPine® Penta treated poles ensures over time that most of the chemical stays in the wood.
Non-Corrosive - DuraPine® Penta treated poles are not corrosive to pole hardware.
Fire Resistance - Our DuraPine® Penta treated poles display only minimal damage when exposed to grass or brush fire, and in many instances the poles self-extinguish after a fire.
Good Looking - The more natural brown, "tree-like" look of DuraPine® Penta treated poles makes them an aesthetic favorite to consumers.
More Disposal Options - From recycling to energy recovery, DuraPine® Penta treated poles contain no toxic metals and can be disposed of in a multitude of ways depending upon state law.
HD Penta - Offering increased chemical retention compared to traditional penta poles, our HD Penta version meets the climbing demands of even our harshest critics. We can treat from .30 lbs/ft3 up to .75 lbs/ft3 based on customer specifications.