Southern Yellow Pine is in our roots.
For decades, Southern Yellow Pine has been at the core of our business operations. Our treating expertise with this species has helped it become a mainstay product for utilities nationwide. Much of Koppers' multi-plant network stretches throughout the Southeast, an ideal location to source an abundance of Southern Yellow Pine from land tracts stretching from Alabama to North Carolina.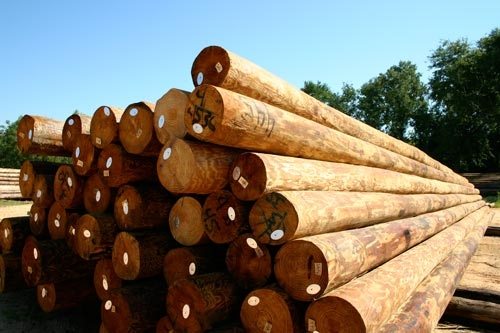 Southern Yellow Pine typically grows in sizes ranging from 25' to 75'. Longer sizes used for transmission lines are also available via custom order. Southern Yellow Pine is exceptionally dense making it one of the strongest softwood species available and a favorite for engineers looking for good load bearing poles.
Southern Yellow Pine treated poles have a thick sapwood and require minimal processing after treatment, shortening their production cycle. Virtually all species of Southern Yellow Pine, including shortleaf, loblolly, slash and longleaf carry the same strong and durable performance characteristics.